Book of Rage and Love
Compilation of my favourite lyrics from Green Day. Mixed my own chalk handwriting with a similar font to create a typographic book. Most of the songs or lyrics in this book have had or have a significant meaning in my life.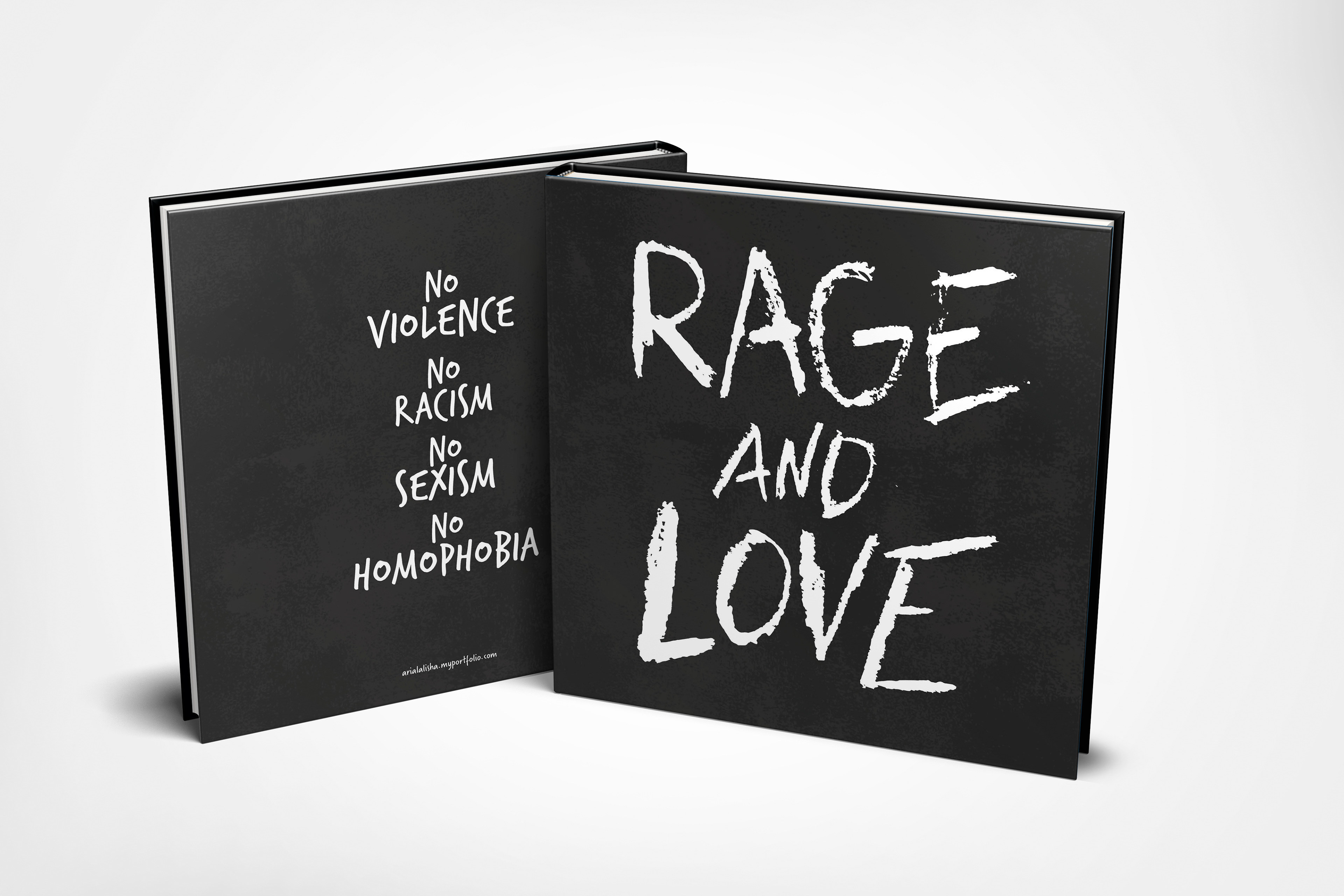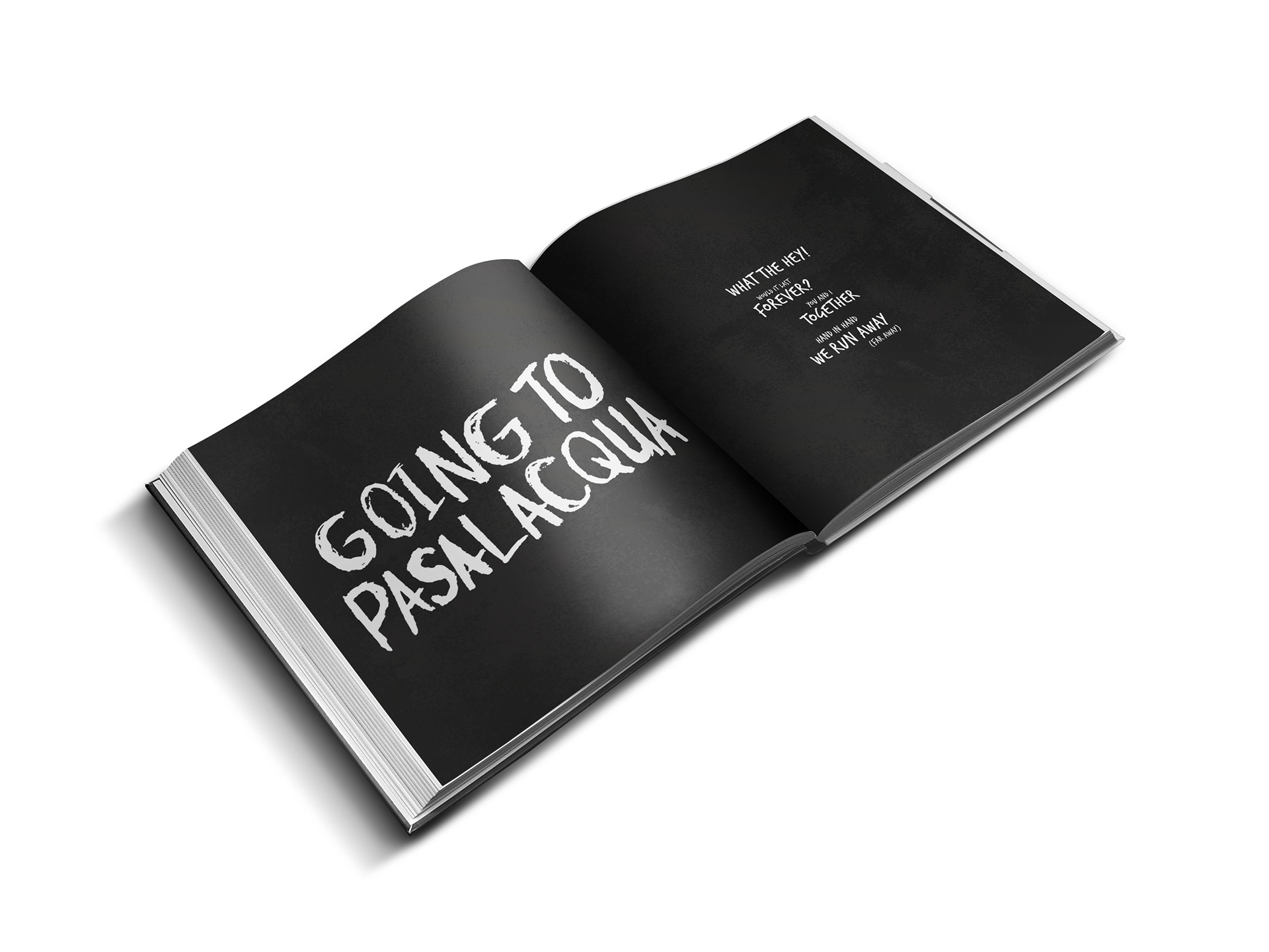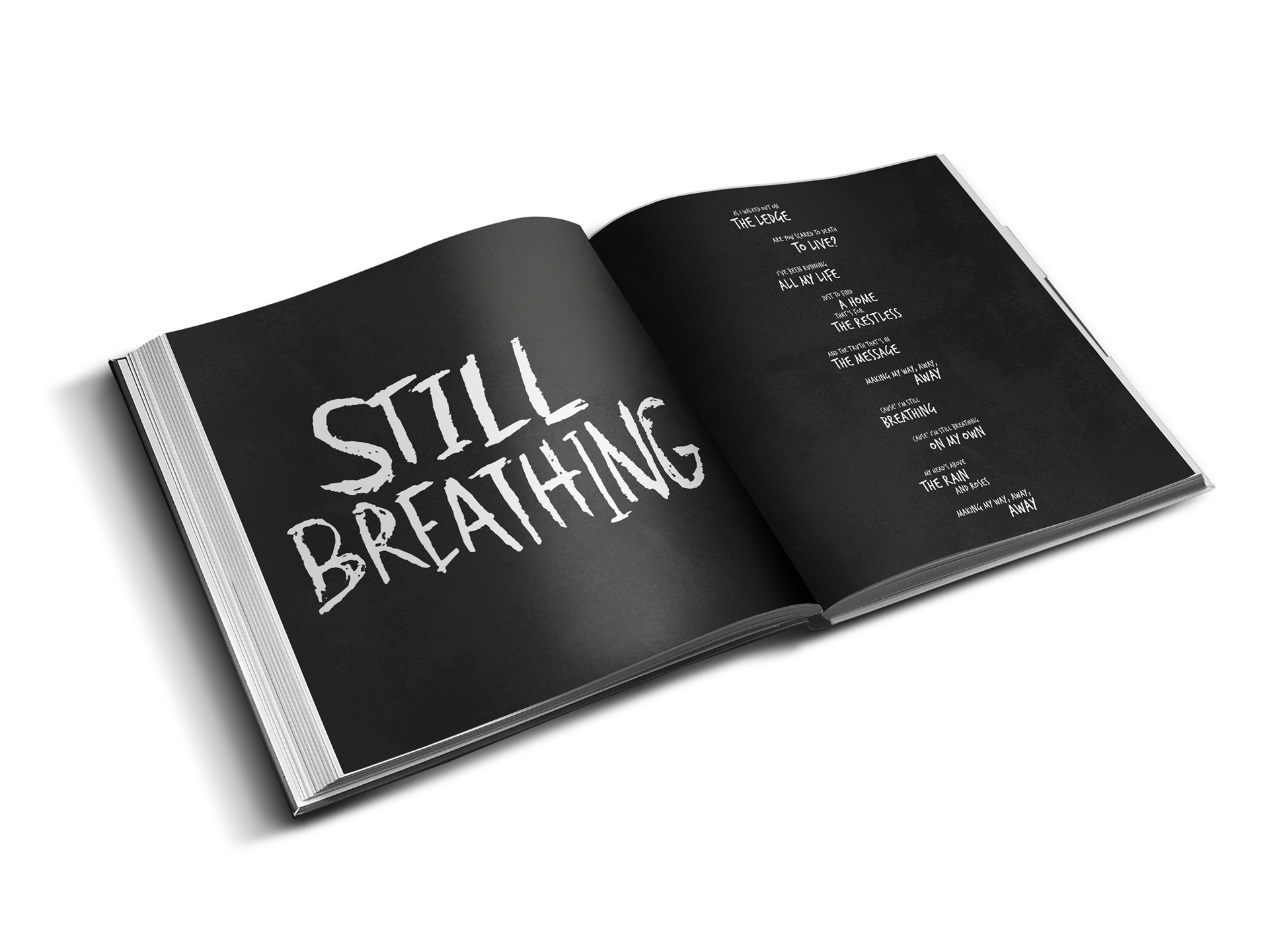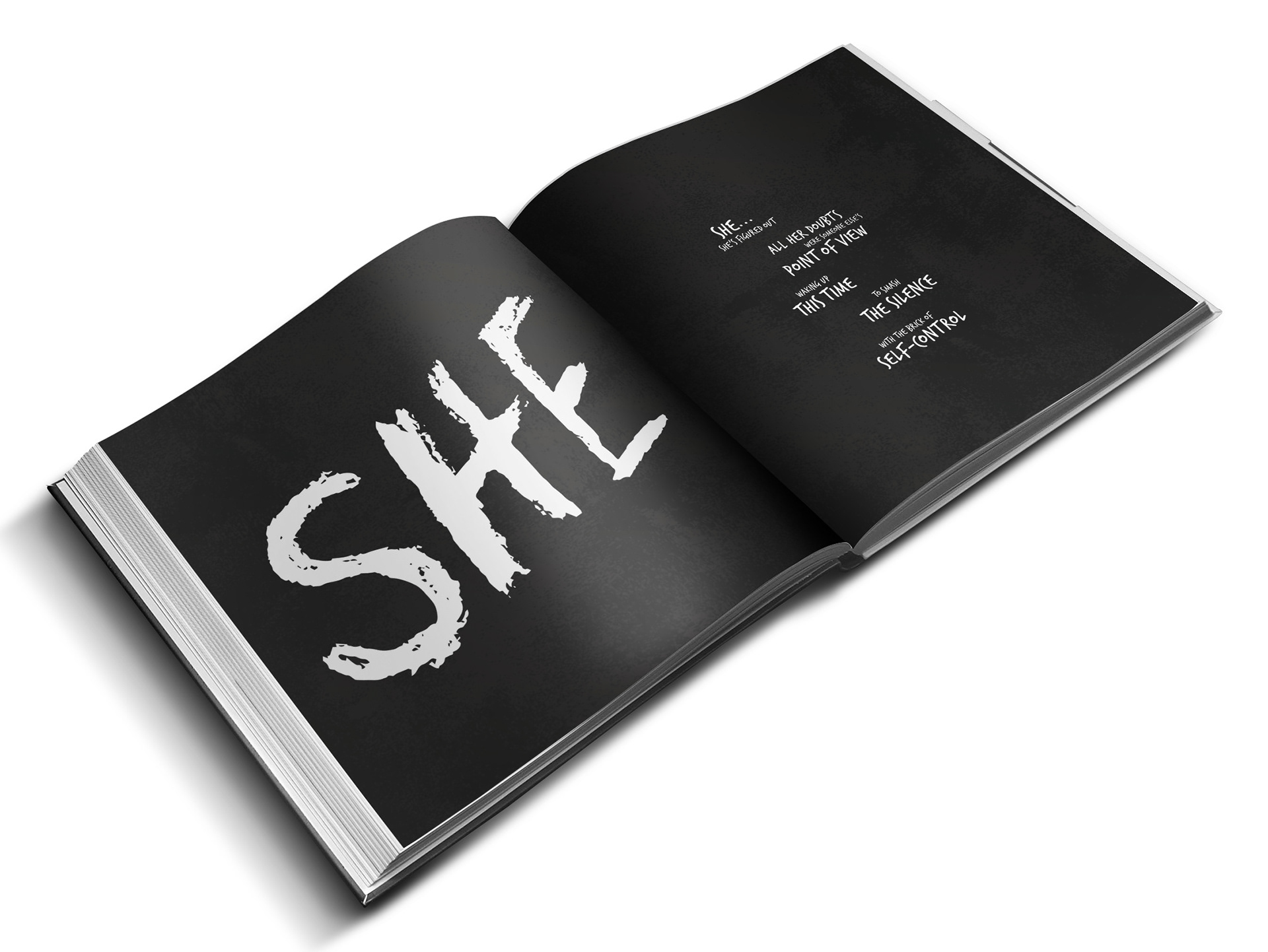 Created from my favourite lyrics in the book. This portion is from the song Jesus of Suburbia but within that song it is called Dearly Beloved.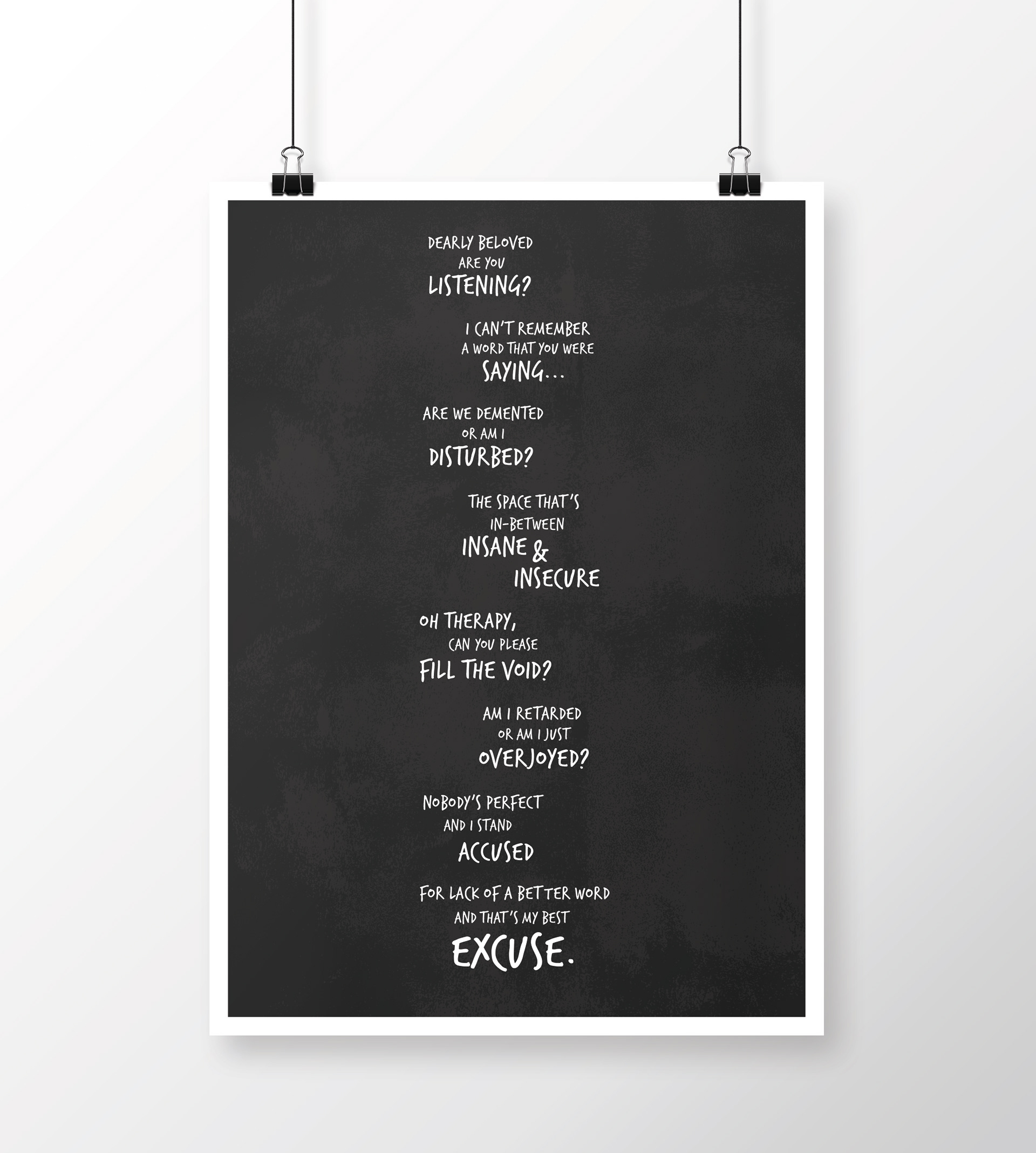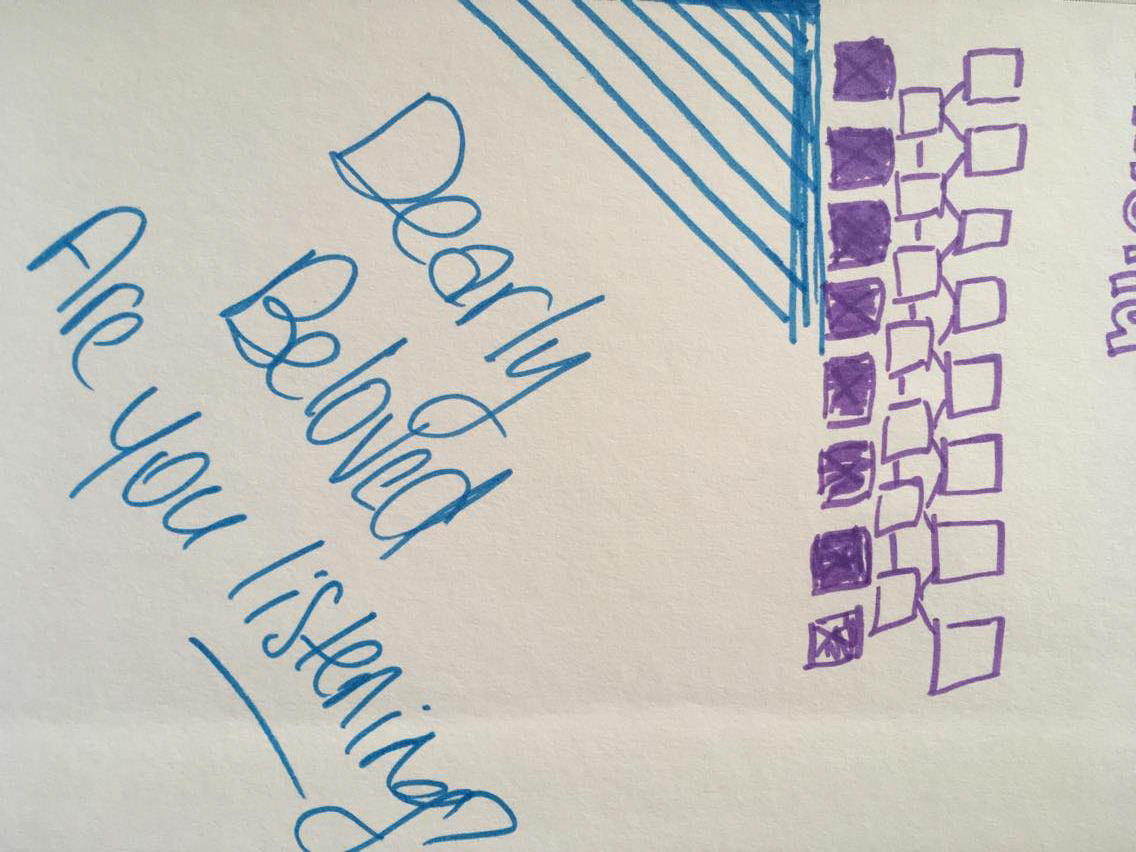 I have been a fan of Green Day since the early 2000's. I was in elementary school when I first heard their music. My father got me into the band and I started to really take an interest in the punk rock genre all together. When they released American Idiot I was about 11 years old. By this point they had become my favourite band. All I wanted was for my parents to take me to a Green Day concert but they said I was too young. In 2009, I got to see them live for the first time and it was amazing despite being in the back row of the venue. 
On March 22, 2017 I saw them live again but this time in the front general admission. Billie Joe took me up on stage within 5 minutes of the show to sing with him during a song and I was in complete shock. This was by far a dream come true but it also inspired me to do more with my design work. I compiled these quotes that I have always found my favourites right after the concert and created this book as a personal passion project.