Dentalyn, Dental Tracking App
Dentalyn is a clear alternative to metal braces. The product comes as aligners built with a chip inside to track how often the patients usage. The chip sends data to your Dentalyn app and to and from your Dentist. It was created to enhance the patients experience and treatment process.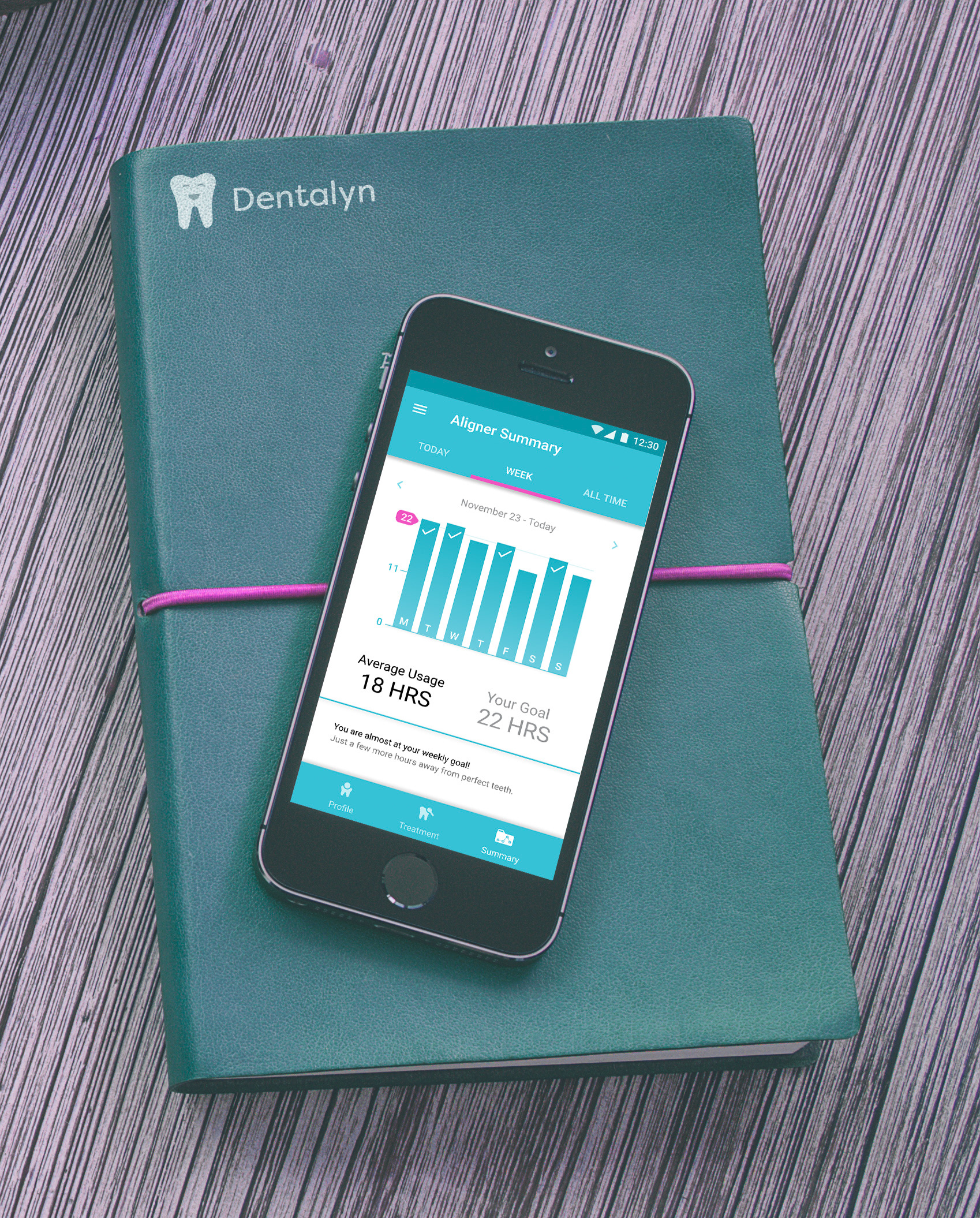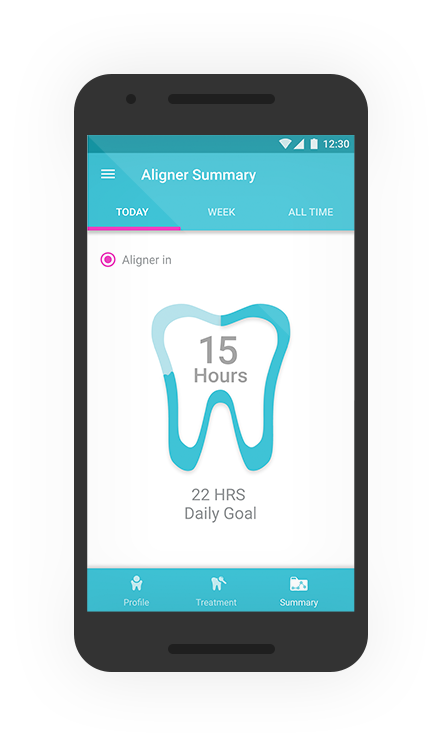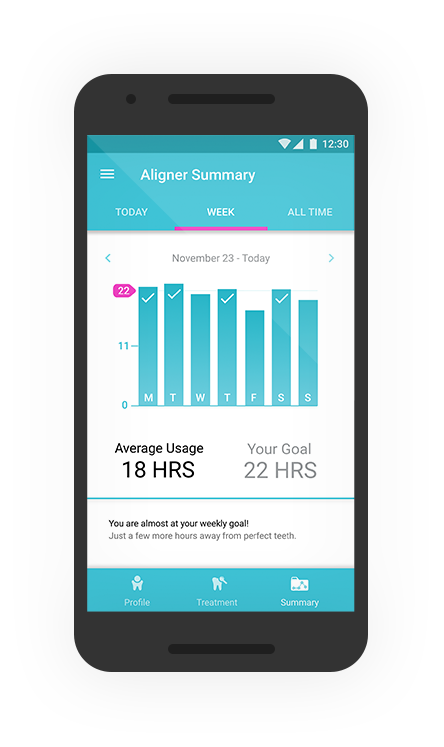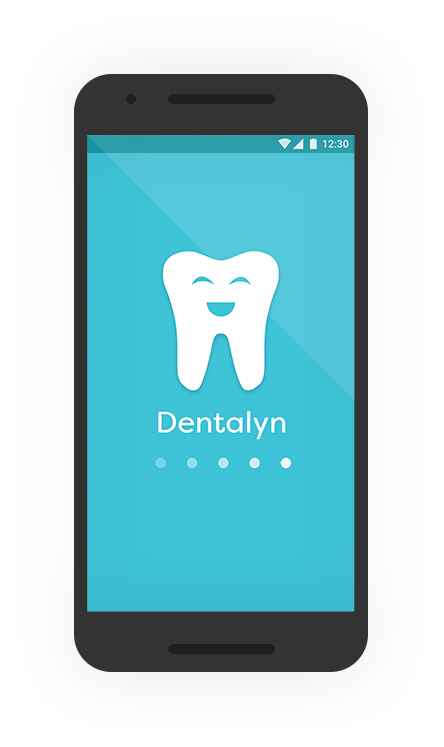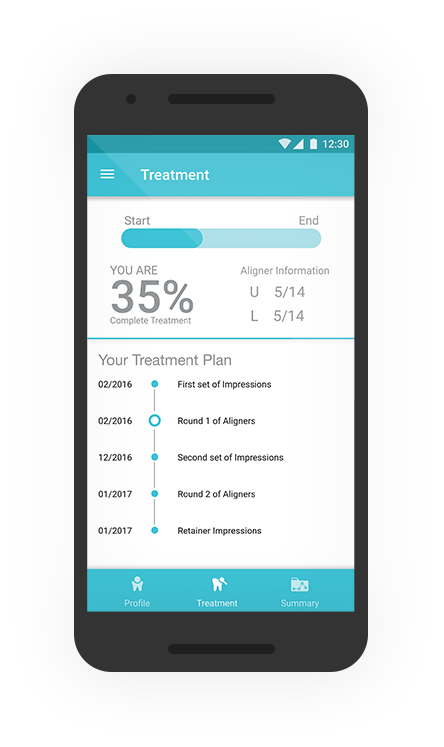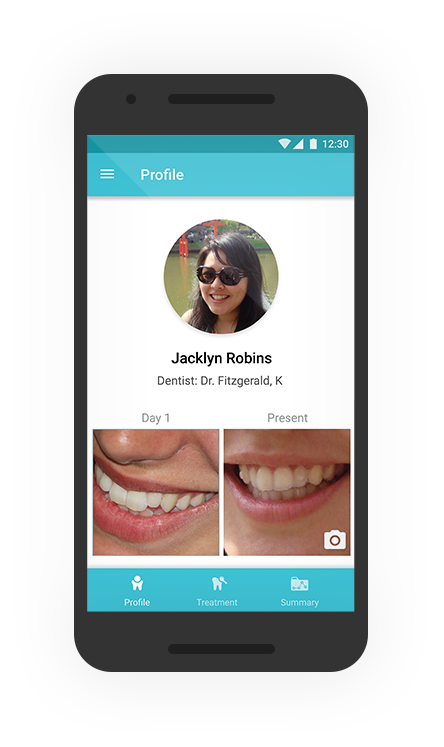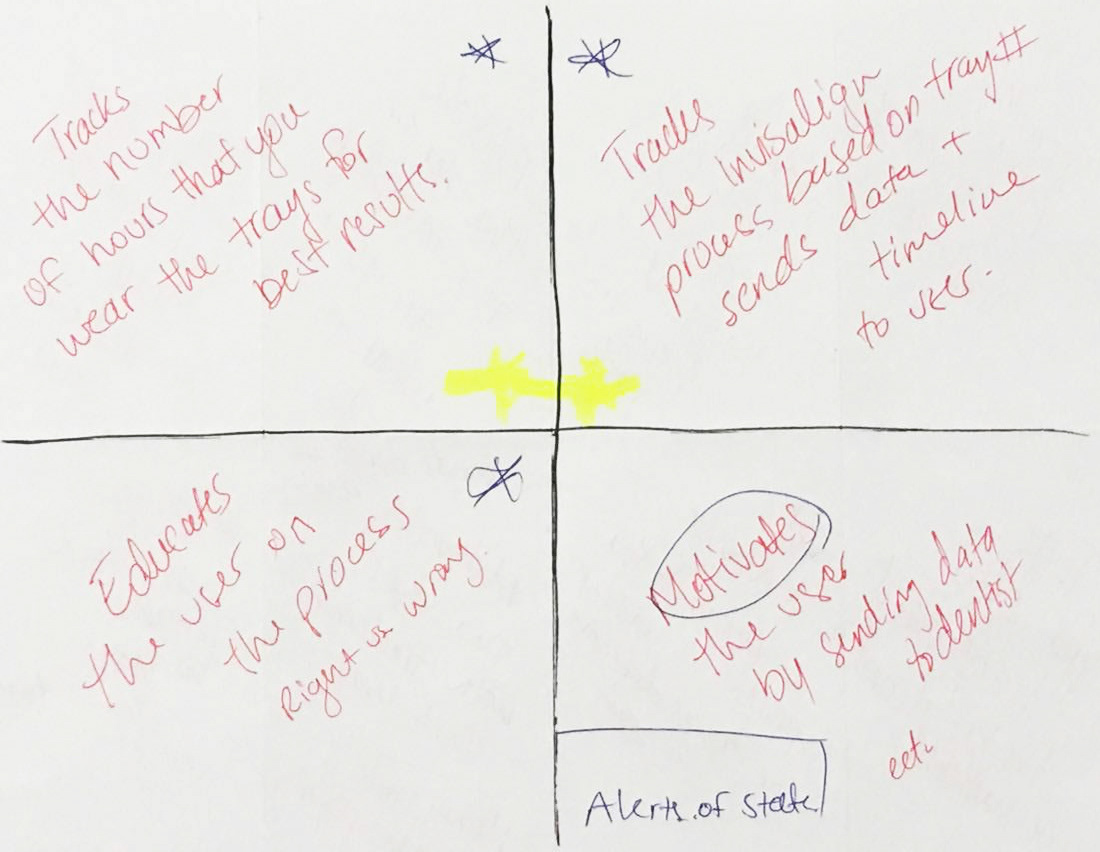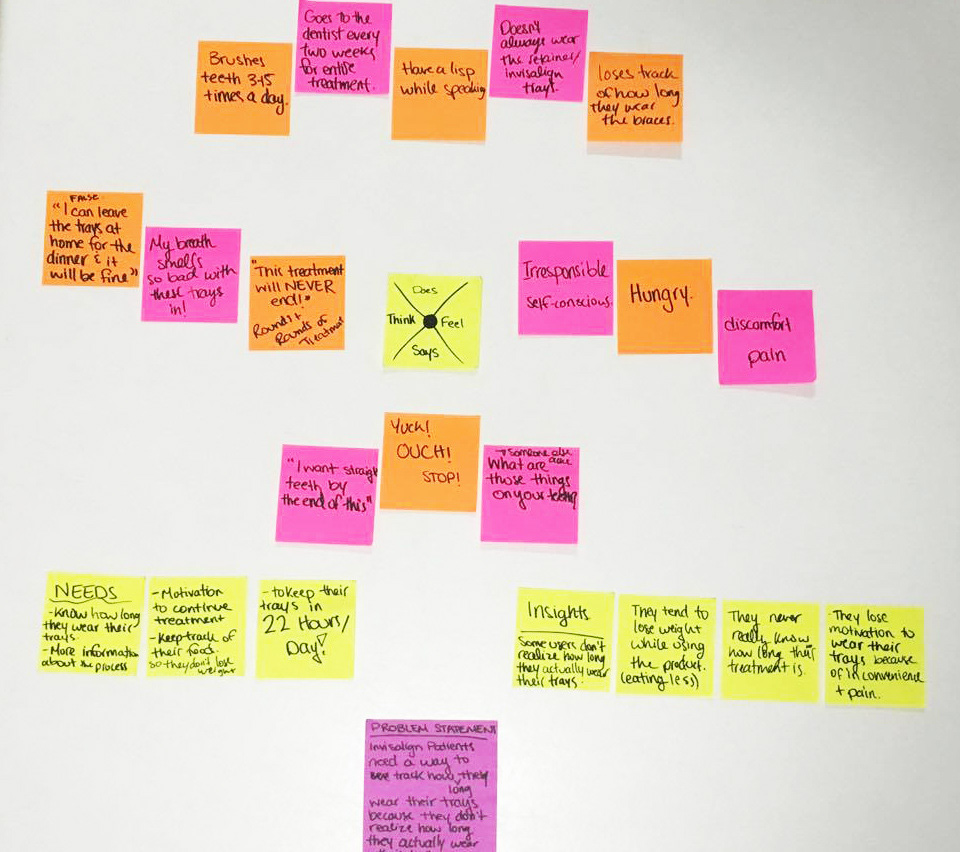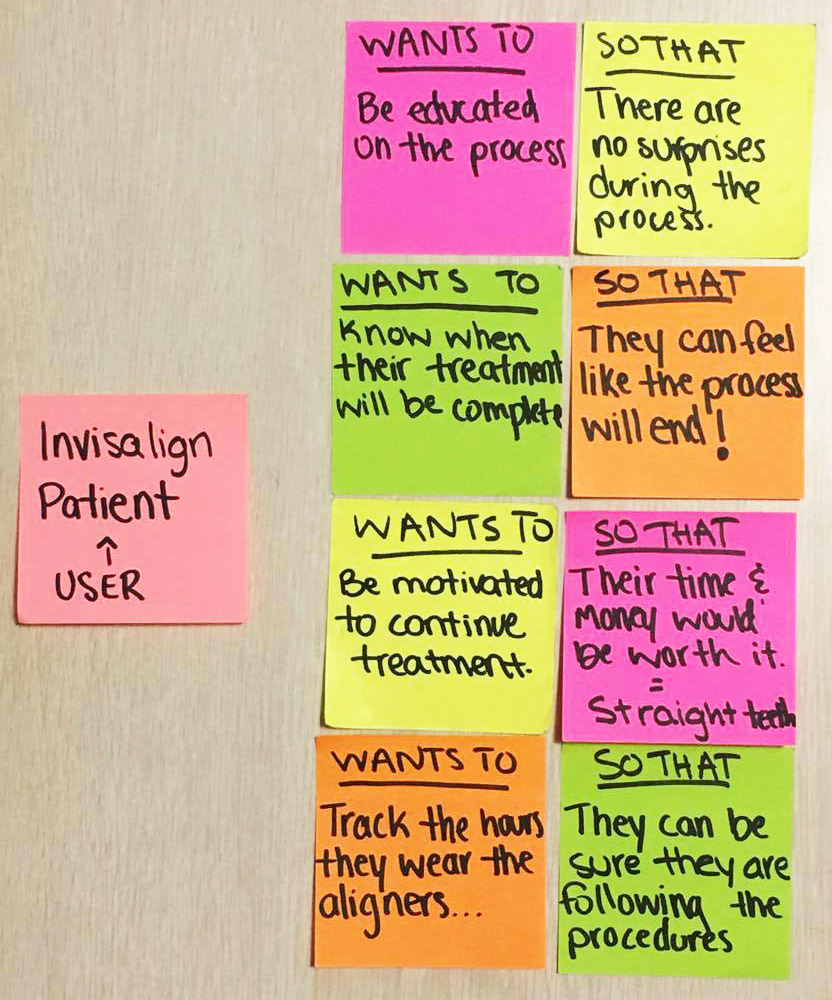 Problem Statement:
Dentalyn patients need a way to track how many hours they wear their aligners because they do not realize how long they actually wear them.

App Definition Statement:
The Dentalyn app is a dental tracker that enables the patient to track their aligner usage in order to follow proper treatment procedures.